Sandal Making Workshop in Ojai, CA at Chiron House on Saturday, July 27, 2019 11:30-4:30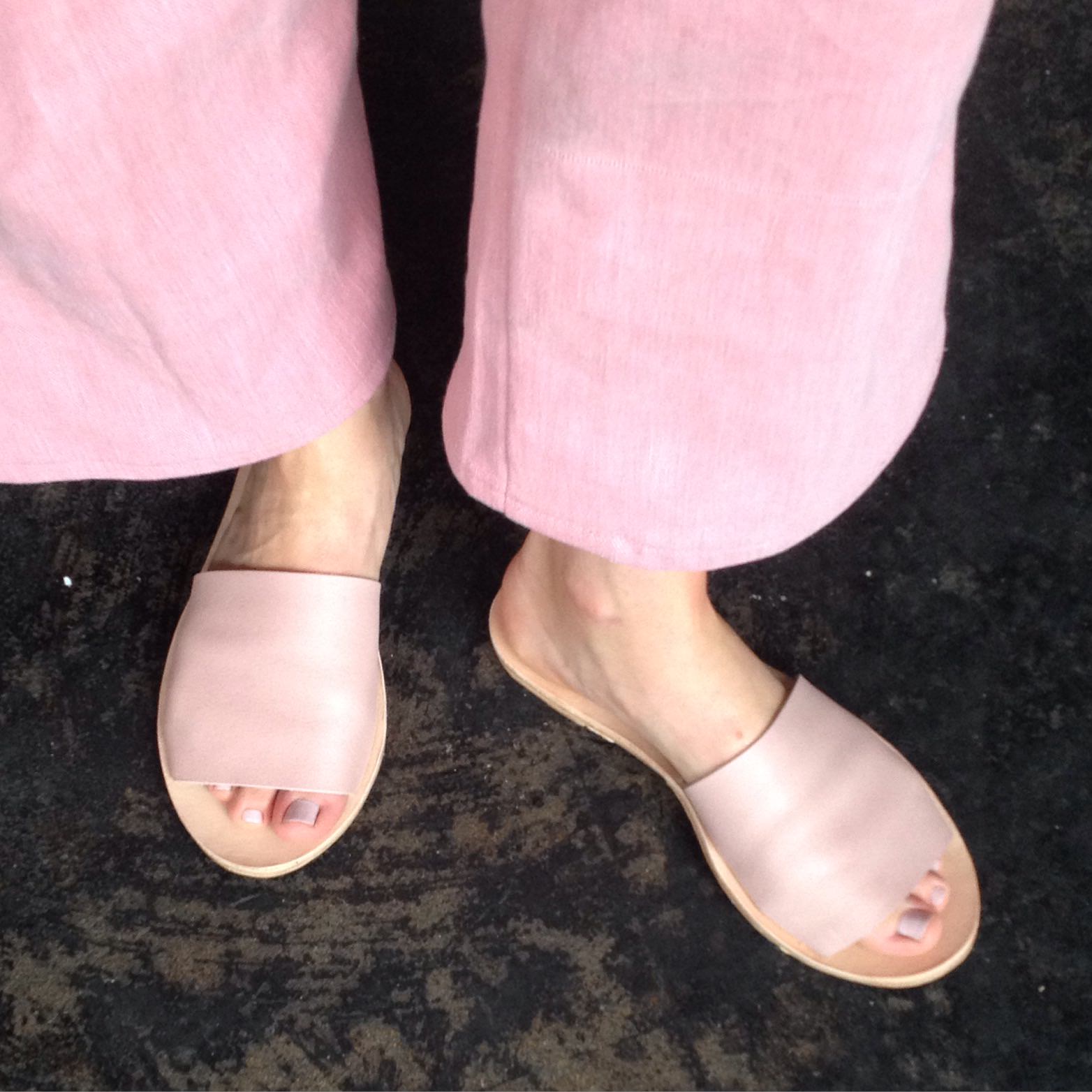 Sandal Making Workshop in Ojai, CA at Chiron House on Saturday, July 27, 2019 11:30-4:30
Join Stace Fulwiler at Chiron House for a day of designing & creating your own sandals! In this workshop you will make your own custom pair of handmade leather sandals that are fit to your feet. No experience is necessary and men, women and kids over 12 are welcome to join. Stace will bring all the tools & supplies you'll need. View photos of past workshops & student-made sandals HERE
We will reference a handful of simple sandal designs as a jumping off point for making your pair of dream sandals. You can choose to keep it simple and make the design as-is, or modify & customize your design to your heart's content!
Stace will bring the basic leather colors: black, espresso, caramel, and natural vegetable tanned leather, as well as an assortment of colorful leather & suede.
We will enjoy light refreshments and beverages during the workshop, and we will toast to your success with a glass of sparkling wine once you've finished your sandals. At the end of the workshop, Stace will finish your sandals on the belt sander. You will be able to walk away from the workshop wearing your newly made sandals!
Where: Chiron House in Ojai, CA (Address will be sent to you upon signup)
When: Saturday, July 27, 2018 from 11:30-4:30. Some of you may finish a little earlier. We will take about 20 min for lunch, please pack a lunch.
What to bring: working hands and outfits! We will be cutting, kneeling, bending and standing during the sandal making process so wear something comfortable. It's best to wear sandals as we will be getting in and out of shoes during the fitting process. Pack a lunch and bring a water bottle. Light refreshments and beverages will be served.
Workshop Fee: $195, includes everything you need to create your very own pair of handmade sandals
What you will make: handmade sandals fit to your own feet; made with a leather sole (your choice of round toe or square toe), 3/8" stacked leather heels and leather uppers. You'll also take home an outline of the sandal making process that includes 'care and feeding' of your new sandals and a list of local leather and shoe supply resources, if you wish to continue sandal making after the workshop.