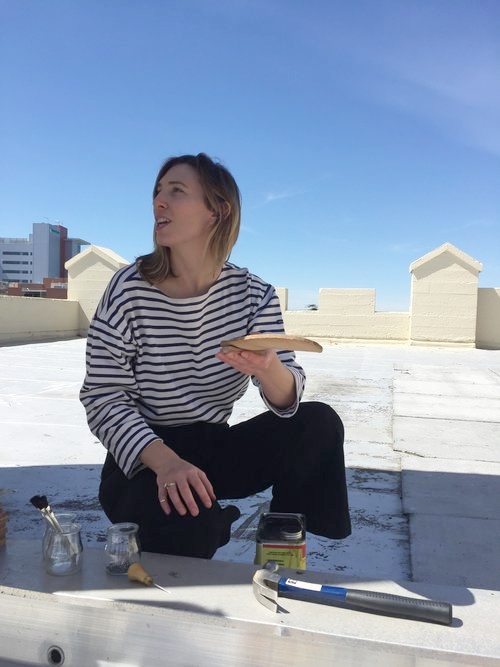 Based in LA, Stace Fulwiler creates sandals inspired by Mediterranean sandal ateliers, beatnik sandal-wearers of yesteryear, and California culture. She is also driven by a 'less, but better' approach - leather sandals are infinitely more durable, repairable, and wearable than fast fashion footwear. With a degree in Fine Art and continuing studies in nourishment & wellness, she is interested in the body and its relationship to apparel.
Stace began making sandals in 2013 and realized that working with her hands was essential to her health and vitality. She fell in love with the sandal making process; working to realize ideas using the body, leather, patterns and tools to create something sublime, personal, and evolving.
She continues to learn through experimentation with new designs, reading old books, and talking to shoemakers in her travels. The sandal makers she meets are delightful people, openly offering advice and sharing knowledge.
Stace began teaching sandal making workshops to demystify the process of making one's own footwear, and to enable others to reclaim the joy of using their own two hands (and two feet) to finish a project in one day. Sandal making is a very learnable craft and Stace absolutely loves teaching it: anyone can experience the magic of shoemaking with the necessary tools, supplies and a little guidance.